HERCULES AUTO SPARE PARTS TRADING CO. LLC
Hercules Auto Spare Parts Trading  was established in the year 1988. Over the past decade, we have instituted ourselves in the GCC as a leading trader of parts in the following brands: Mercedes, BMW, Audi, Volkswagen, MAN, Volvo and Scania. As both wholesaler and retailer of car and truck parts, we are uniquely positioned in the market to competently serve a broad range of customers from fleet owners (companies) to traders (shops), and end-users (vehicle owners, garages/workshops etc). As an ISO 9001:2015 certified trading group, we are consistently driven by our policy to delight our customers through the quality of our sales and services. Our sound supplier network and infrastructure enable us to always maintain availability of parts at competitive prices.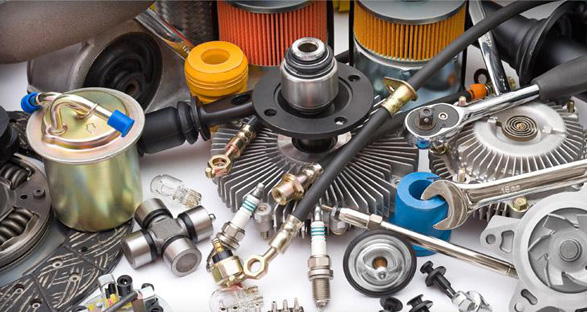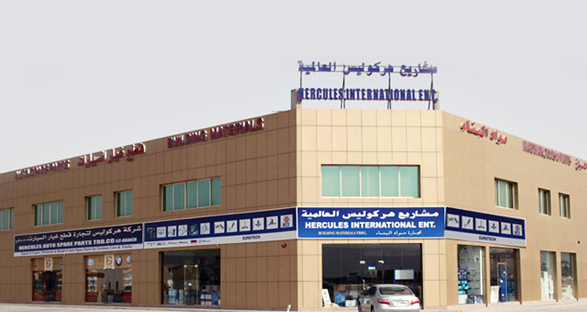 HERCULES INTERNATIONAL BUILDING MATERIALS
Started in 2005, to cater to the growing demand of the construction industry, this division serves the building material industry with select products on an exclusive basis. Currently, we operate from three branches in Sharjah, Ajman and Abudhabi in U.A.E & Muscat in the Sultanate of Oman. Four more showrooms are being opened in U.A.E, one in Dubai and another in Abu Dhabi, one branch each in Bahrain & Doha. Our strength lies not just in the product we sell but also the people behind our products. We enjoy the support of our principals to train our sales team and help and assist our customers in their design and product usage/ application. When you are associated with us, you are associated with several European players, at one go.
TOOL-JACK FZCO
'www.tool-jack.com' is an online platform linking spare parts suppliers & automobile workshops. Tool-Jack provide an easy to use net based spare parts sourcing solution for auto parts purchasers. Our company is driven by a dynamic group of highly experienced professionals in the automobile sector also with extensive expertise in software development & IT architecture. Our mission is to became an one stop online platform for all the automobile parts requirements. We are dealing with wide range of brands in auto spare parts sector in order to fulfill the need and demands of our customers.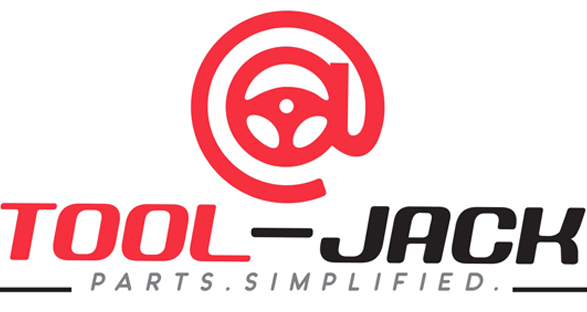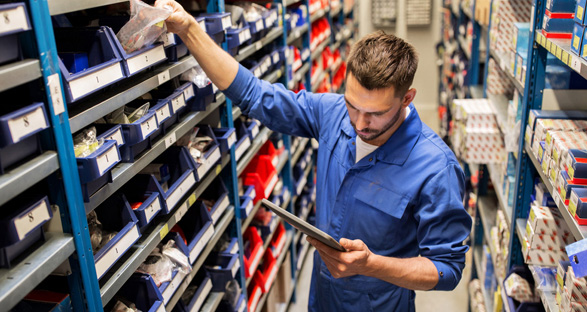 TRISTAR TRADING COMPANY WLL
Tristar Trading Company offers Comprehensive range of auto spare parts for all European vehicles. The company has majorly specialized in dealing with MERCEDES, BMW, AUDI & VOLKSWAGEN type of automobiles. We have branches in Mussafah and Beda Zayed- AbuDhabi. We have been established and popular companies with an excellent track record for the best customer satisfaction. We have never compromised on the quality and the service provided to the customers. We believe in keeping the customers happy and proving with products at a very competent price.
ASSAMIM TRADING LLC
ASSAMIM TRADING LLC was established since 1992. The company has been involved in diversified business activities such as Trading Auto Parts for Cars & Trucks, Building Materials Trading. Spare Parts trading: We are one of the leading importers in OMAN for Heavy Trucks and Car Parts with 2 Branches Ruwi and Ghala. We specialize in Mercedes, MAN, VOLVO, SCANIA and Renault. We have attracted many domestic and foreign trucks and fleet owners and consider them our partner. We are the authorized dealer of SLP, Hengst. Building Material Division: One stop shop for supplying and sourcing all building material and safety products. Our agency products Miro Europe Italy, Euro Max, Makita, Bosch, Dewalt, StarGil.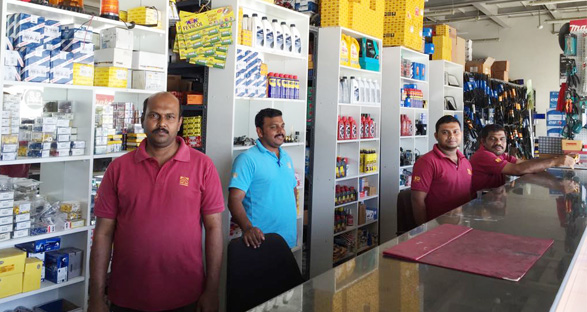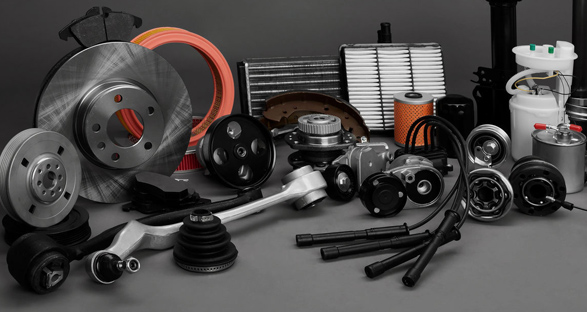 SAEED AL YAMAHI AUTO PARTS COMPANY LLC
Saeed Al Yamahi Auto Parts mainly deal with European cars like MERCEDES, BMW, AUDI & VOLKSWAGEN and European trucks like MERCEDES, MAN, VOLOVO, & SCANIA. We also deal with OEM new parts and after-market replacement items to fulfill our customer's requirement. The company offers best quality auto spare parts at competitive prices in UAE. We have branches in Al Hail Industrial Area, Fujairah and Kalba Industrial Area, Fujairah
HERCULES GLOBAL GENERAL TRADING LLC
Hercules Global General Trading LLC, manages and delivers the required products & services that our esteemed clients require to meet and do business. We provide the right information, at the right time, keeping in mind the budget requirement and overall satisfaction of our clients. We are a dynamic and resourceful company supporting governments, oil and gas sectors, allied forces and other various international organizations throughout the World.We have the ability to deliver quality items at an affordable price without sacrificing our commitment to timely mission accomplishment. Supply of right product in order to minimize clarifications, issuing warranty and test certificates. Web: www.herculesglobal.com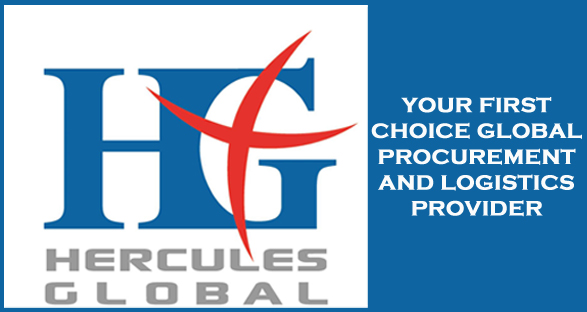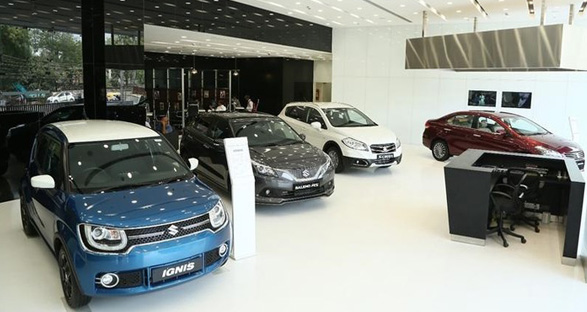 HERCULES AUTOMOBILE INTERNATIONAL (P) LTD.
Hercules Automobiles International (P) Ltd (or HAIPL) is a subsidiary of the Hercules Group of Companies, a group that has an enviable reputation hard-earned over a period of 30 years both in the GCC as well as the southern part of India. We at HAIPL aim to make use of this reputation with pride, nurturing the same with care. HAIPL has dealerships in Kerala for Maruti Suzuki, India's largest passenger car company, accounting for over 45% of the domestic car market. We have state of art showrooms , service facilities and driving schools in the districts of Trivandrum and Alleppy.
HERCULES SUPER BAZAR
Hercules Super Bazar:- HSB is in its endeavor to establish its identity in dealing with all fast moving consumer goods including electronic items in the capacity of importer, exporter, stockist ,distributor, wholesaler and retailer, having strong reputation in the field of marketing, because we have realized that marketing is the management process through which goods and services move from "concept to customer". The operations at HSB are controlled by its team of experienced management professionals supported by dedicated supervisory, accounting and sales staff including customer care. Web: www.herculessuperbazar.com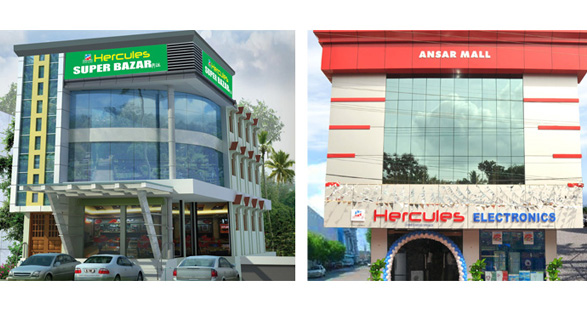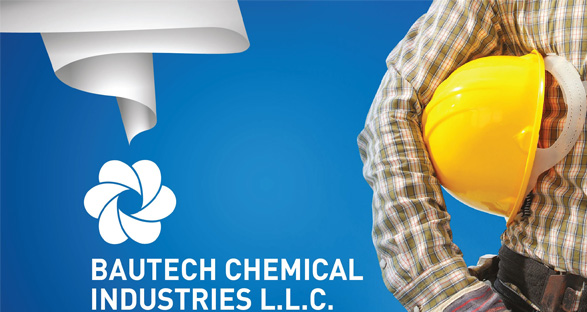 BAUTECH CHEMICAL INDUSTRIES
Bautech Chemical Industries L.L.C was set up in 2015 in the United Arab Emirates to manufacture Construction & Specialty chemicals. The company is driven by a group of highly experienced professionals with cumulative industrial experience of more than 100 years in the chemical sector, with the know-how and expertise to manufacture the complete range of Construction & Specialty chemicals. The plant is designed as per International Environment regulations and we are in the process of attaining ISO 9001 and EMS 14001 certifications.                             Web: www.bautechindustries.com
AL NAJAH NUTS AND DRY FRUITS TRADING
Al NAJAH Nuts & Dry Fruits are just not only good for health but ideal gift for every occasion.  In Al  NAJAH, you will find unique presentation and packaging with more attractive and alluring packing that were quite unheard or not seen in the past.  Unlike the stereotyped ones that we were used to seeing, packaging are available in varying shapes and styles with Al NAJAH like oval, square, star shaped, heart shaped etc. Regardless of the distance between you and your loved one, you can have delivered at the doorstep. All you have to do is visit our online shop and get it delivered at the address of your friend or family. Web: www.alnajahstore.com